The Versatility of a Public Relations Officer
Written by Yusuke Kamimura. (日本語のリンク:https://www.shapewin.co.jp/blog4220)
What department does the PR officer belong to in your company?
Unless you're a large company with hundreds of employees or more, there are surprisingly few companies that have a separate department solely for public relations. Many companies have a single PR officer who may also work in human resources, marketing, or sales, and who belongs to the general affairs, corporate planning, sales, or marketing departments.
In this article, I will discuss the best place in a company for public relations based on CEOs, CMOs, COOs, other senior executives, as well as managers who have been given the task of setting up a public relations department.
I would like to briefly introduce the different objectives of PR activities.
When the purpose of PR officer is to promote sales
Most commonly, companies say that they are doing public relations PR activities for the purpose of sales promotion and marketing. When the main purpose of PR is to attract potential customers and promote sales, it is best to set up a PR person in the marketing or sales department.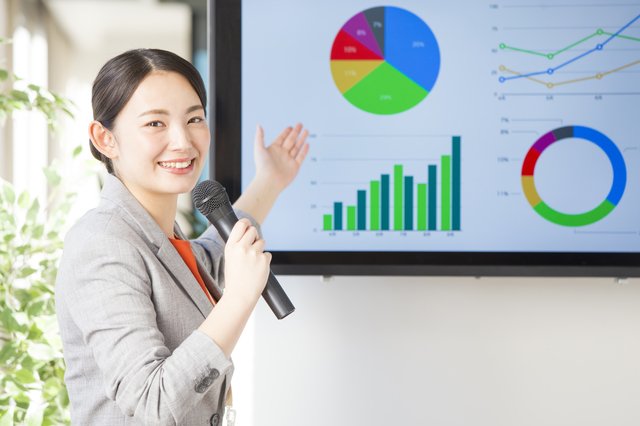 When place in this department, the PR officer's primary activity is to promote awareness and interest in the company and its products and services in order to sell more products and services. Public relations is also useful to increase the credibility of the company in order to increase the purchase rate (closing rate) of customers once they become aware of the product, whether BtoB or BtoC.
Their role should also include the spread of information, in addition to product releases and campaigns, introduction of case studies, service introductions, etc. all of which are aimed at gaining customer recognition and arousing interest.
Public relations for mass media involves providing information to the media, mainly through press releases for product/service launches and updates, as well as case studies of customer introductions are effective PR material.
Public relations using social media (FB, Twitter, Instagram, etc.) involves processing and disseminating press release information to the public and to customers. The PR officer also needs to actively promote daily seminars and events.
Since these public relations activities are mainly tied to sales promotion and activities, having a PR officer inside the sales and marketing department will make the workflow much smoother. This should help increase Key Performance indicators (KPIs), since PR is used to advance sales activities, it is best to consider KPIs for PR activities based on key goal indicators for sales activities.
When the purpose of the PR officer is to recruit personnel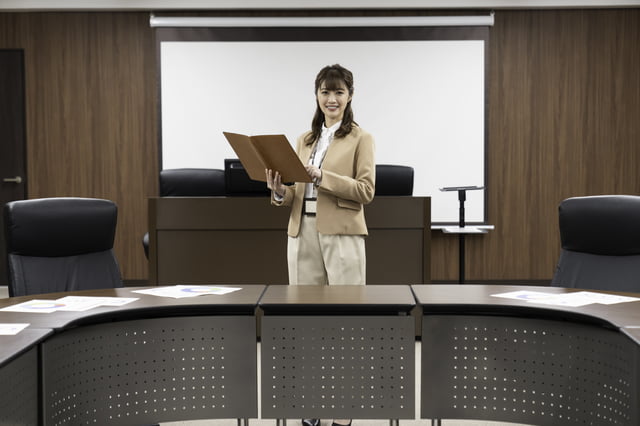 Public relations and PR activities in human resources/recruitment is the second most common objective for a PR officer.
When you want to hire talented people and increase the number of applicants for your company, public relations very are important. Corporate Branding is important to improve the company's recognition and image appeal to potential applicants. For this purpose, it is helpful to have a PR officer who also can serve in human resources.
In the case of PR for the purpose of hiring, it is important to reach out to potential candidates (recognition and appeal), and after the interview process has begun, it is important to have a PR officer who is also connected to or in charge of human resources. This is to ensure the reduction of employee turnover rate, which can be executed successfully by conducting internal PR activities such as events and information sessions to stimulate communication within the organization.
Media exposure for corporate HR & recruiting includes conducting interviews with the president and coverage of the company's work style reform efforts. In order to achieve this, the PR officer should prepare profiles of key people in the company for publication outside the company, and create a company introduction (fact book) for the media. They should also approach the media by sending out newsletters and other information about the company's unique work style and systems that differ from competitors through PRTIMES and other media channels.
Reaching out to the target audience through social media is also important in recruitment activities. For this purpose, it is important to interview general staff about their work and breaks within the company, as well as people who are working on unique initiatives, and promote this internally and externally. Empathy marketing is also important, especially through the use of tools that make it easy to spread information, such as Twitter and other content media.
When the purpose of the PR officer is to help the company evolve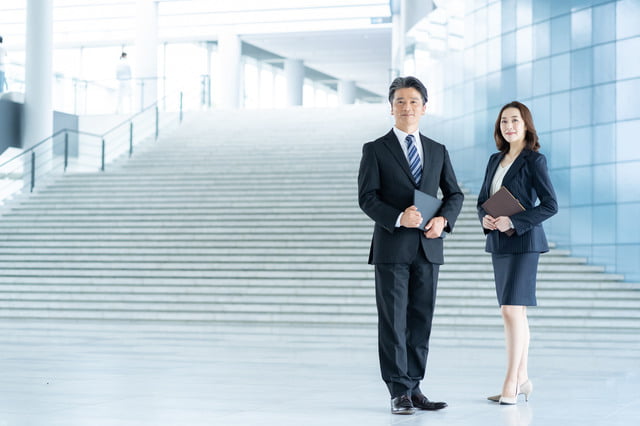 As a company evolves, the PR roles will eventually become an independent department, but before that, I recommend assigning a PR officer to the president's office or corporate planning department in a position that can oversee the entire company.
This is suitable if you have a larger vision for total branding unification throughout the entire company, and doing public relations activities for various purposes such as sales, recruitment, and investor relations.
In corporate branding, the main purpose of public relations is to spread messages sent by the president and senior management outside the company. For this purpose, it is important to have a PR officer in a position to communicate closely with the president and thoroughly understands the larger company vision. In addition, having a PR officer near head management makes it possible to communicate with various departments such as sales, marketing, development, and human resources across the board, thus enabling in-house brand unity that strengthens internal cooperation.
The use of a PR officer differs based on the company's needs
As you can see, there are a variety of purposes and methods when it comes to utilizing public relations. It is important to consider what purpose your company's PR officer can best suit your company's goals and then design a position and assign them into a department that will make it easier for the PR officer to do his or her job.
ShapeWin offers consultations on how to set up the best PR system for your company, and what you should do in the early and middle stages of planning. Please feel free to contact us for individual consultations or inquiries.
We want to listen to you – what are your goals, your needs, metrics for success. After we have that background information, we'll develop a written proposal, working within your budget. Feel free to ask us!
Would you like to register for Shapewin's e-mail newsletter?
We also publish new blog articles and e-mail magazine limited know-how.