Going far beyond the scope of PR & and digital marketing, ShapeWin collaborates with trade experts who are involved in projects that specialize on Japan market entry and sales development for international companies, as well as government programs supporting business both domestically and abroad. Our networks with these experts help our international clients create a stronger bridge between Japan and their home country.
Support at events.
Designing, operating, hiring booth support.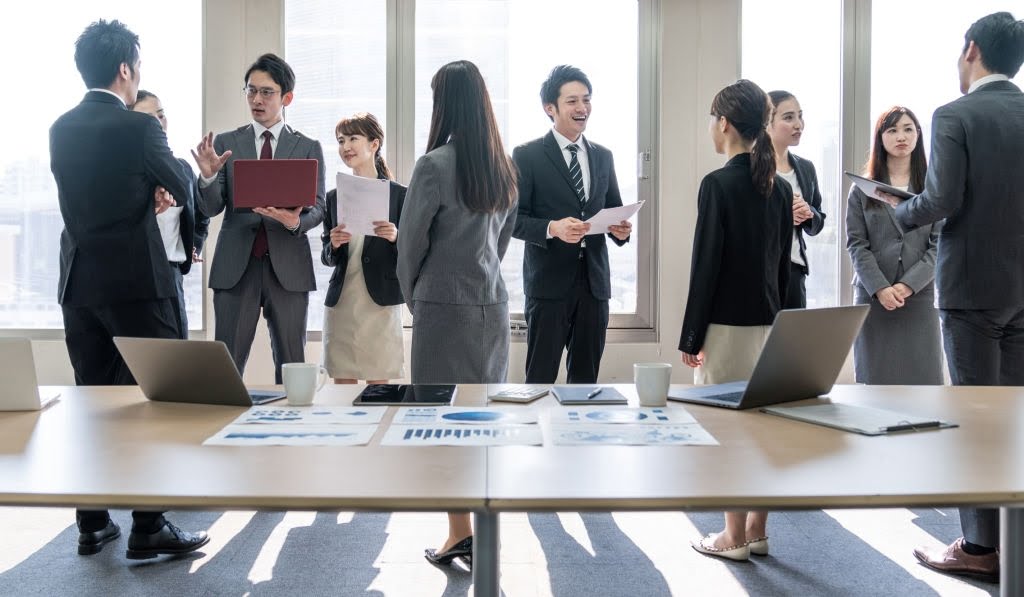 Organizing business matching
and company representative
Communication to the industry will be done through industry media outlets for the latest information, email newsletters, and one-on-one meetings. In particular, public relations activities include providing information on the latest research trends and new products to the trade media, obtaining organic articles, and sending out key messages through paid articles. In terms of organic articles, we use a PR wire to guarantee publication in more than 20 media outlets each time, and the number of articles published will help us to promote the trend of our client's brand to their target industry.
ShapeWin and our trade experts are able to design and operate a list of people who can be reached via email marketing with all kinds of content about our client's brand and product. We will not only send out emails, but also analyze what content each reader responds to, and consider the interests of each company and industry. This information will be used as the basis for future strategic activities such as selecting tie-in partners, setting up meetings, and inviting people to online trade shows.
ShapeWin's team and our trade experts are able to conduct online business matching on behalf of our clients. Buyers and product development personnel from manufacturers in the related fields will be invited to participate in one-on-one meetings with several companies regarding our client's products. Each meeting will last about 30 minutes, and the emphasis will be on creating numerous business opportunities. In past business matching events, advertisements and announcements in the professional media have been effective in attracting customers, attracting approximately 1.5 times more customers quantitatively and qualitatively than before the advertising.
Have questions for PR or Marketing?
We want to listen to you – what are your goals, your needs, metrics for success. After we have that background information, we'll develop a written proposal, working within your budget. Feel free to ask us!
Please feel free to contact us if you have any questions about consulting, planning, etc.
Reception hours: 10: 00-18: 00 (weekdays)