Written by Yusuke Kamimura.
This article discusses PR techniques that helped a Korean AI start-up get significant exposure with Nikkei and other key Japanese media by raising awareness of object recognition AI capabilities with pitches that meet the needs of the Japanese automotive industry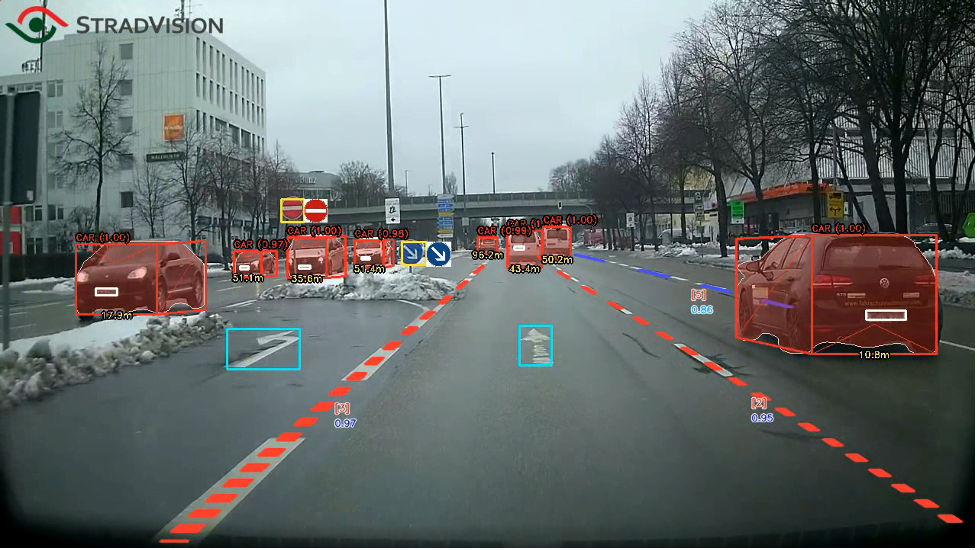 Client: StradVision, Inc.
Business : Development and provision of camera perception AI software for advanced driver assistance systems (ADAS) and autonomous vehicles.
Products: Camera perception, Highway driving assistance, autonomous valet parking with SVM, mono camera recognition, pseudo LiDAR, etc. by "SVNet"
Our Services: Public relations & media relations for the Japanese market
StradVision, Inc. (HQ in Korea and San Jose, U.S.) provides and develops object recognition AI software for advanced driver assistance systems (ADAS) and autonomous driving vehicles, working with nine partners in Germany and China. Stradivision faced challenges in public relations to raise awareness and support sales activities in the Japanese market, which has an important position in the automotive industry. Therefore in order to improve their PR, they turned to Shapewin, who has strong relationships with Japanese industry and tech media. ShapeWin accurately demonstrated the advantages of StradVision's processor efficient deep learning algorithm and high SoC optimization technologies through press releases and pitches, then obtained exposure in various key media, including the Nikkei news and TechCrunch Japan. The client StradVision benefited from this increased PR and brand awareness, which supported their collaboration with Japanese automotive companies. We spoke to Jinho Lee, PR Manager at StradVision, about why they collaborated with ShapeWin as their PR agency in Japan and how it has worked for them.
Client Goals/Problems
Raising awareness in the Japanese market, which is essential for the automotive industry
Building the trust necessary to do business with Japanese companies
Challenging to conduct PR activities with disclosing their partners (i.e., Case study, etc.)
Why did they choose ShapeWin?
Strong network with key media outlets in Japan
Relationships with motor journalists
Journalists from the technology industry in the team
Affordable cost with quality strategy/stories
Record of the media coverage
Nikkei newspaper (No.1 business/economy news)
Nikkei xTECH (Most trusted tech media)
TechCrunch Japan
Electronics Device News (Semicon industrial news)
Autonomous Driving Lab. (Autonomous driving news)
ASCII.jp (B2C/B2B tech media)
i-engineer (Tech media for engineers)
Interviewee – PR Manager of StradVision Mr. Jinho Lee
Mr. Jinho Lee's career started at Edelman, a global PR firm, as a technology industry specialist. Then he was an experienced global PR manager at LG Electronics, and global communication manager at a gaming company, Netmarble. Now he represents StradVision as a PR Manager.
Providing object recognition AI software with low-cost, low energy
Founded in 2014, StradVision is a pioneer in image processing AI technology for advanced driver assistance systems (ADAS) and autonomous driving systems. The company's software "SVNet" is an object recognition AI software that uses deep learning to detect objects from camera images. One of the features of SVNet is the patented technology that allows it to be embedded in a variety of platforms, supporting more than 14 different hardware platforms. It realizes high object detection and recognition accuracy while reducing the size of network parameters. That can reduce the amount of computation and the amount of memory used. Using SVNet can take the place of expensive sensors such as LiADR with a cheap camera.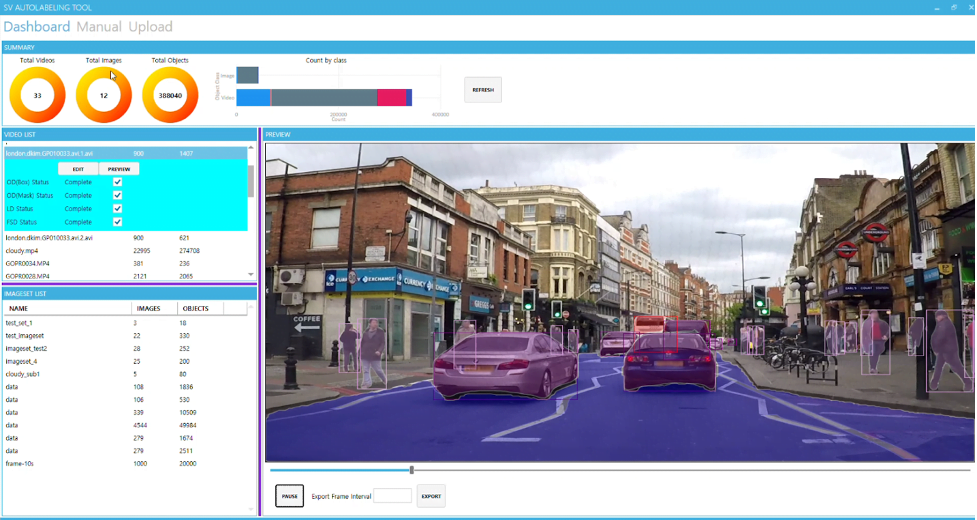 SVNet Auto Labeling tool
"We're accelerating the emergence of autonomous vehicles by making ADAS capabilities available at a fraction of the cost of competitors," Lee said.
As of September 2021, StradVision has partnered with nine partners, including major German automakers and Tier 1 OEMs, and has been adopted in 51 different ADAS and autonomous vehicles, which will be installed in 13 million mass-produced cars worldwide. The company is also working on several production projects in Europe and China, including a Level 4 autonomous bus project in Europe, and is already deploying ADAS vehicles on Chinese roads.
In the Japanese market, StradVision has signed collaboration agreements with Renesas Electronics (September 2019) and Socionext (August 2020), two leading system-on-chip (SoC) solutions companies, to expand the supply of SVNet to the Japanese market. On the finance aspect, we have received investments from Hyundai Motor, LG Electronics, IDG Capital, Aisin Group, and others, and have established offices in Seoul, San Jose, Tokyo, China, and Munich and a team of more than 200 people.
Media coverage is essential to build brand trust and recognition with potential Japanese clients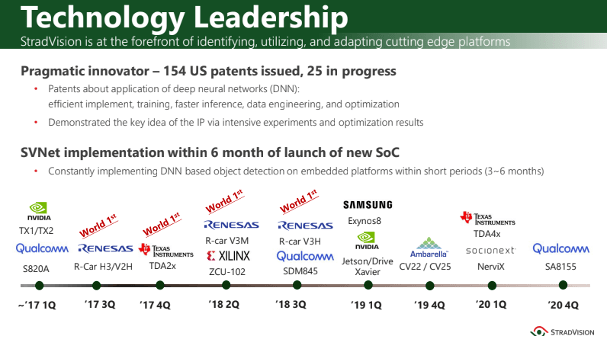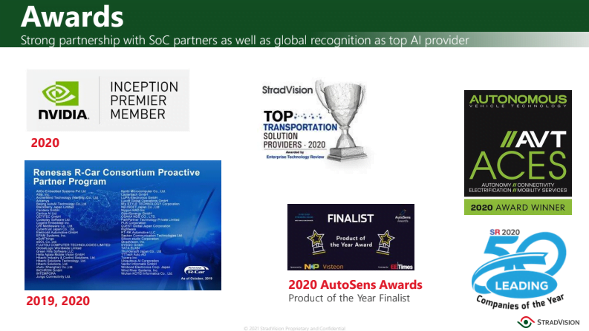 With their rapid and consistent implementation on various platforms, strong partnerships with SoC partners, and global recognition as a top AI provider, StradVision has gained some recognition as a provider of object recognition AI for autonomous driving in Germany, China, and North America. Still, there is not enough awareness in the Japanese market, which has a significant presence in the automotive industry.
Automakers have collaborated with various subcontractors to produce vehicles in the market. That is partly to realize both development speed and cost performance.
Nowadays, Automakers are working with start-ups and universities to do R&D and demonstration experiments for the next generation of EVs and autonomous driving cars. StradVision needed to have media exposure in key media to introduce their technology faster for Japanese OEMs and Tier 1 manufacturers.
As StradVision focused on PR activity to raise their awareness brand bigger and better, Lee was looking for a PR agency that could carry specific expertise within the industry and tech media, as opposed to broader services PR agencies.
Lee said, "For StradVision, which is based on cutting-edge IT technology, ShapeWin's experience of collaborating with various IT companies was the biggest decision-making factor. ShapeWin was able to gain recognition from Japanese media and expose quality stories within a short period of time thanks to its high understanding of the IT industry and a strong network with major Japanese media. The support of professional writers collaborating with local media was also of great help to us."
Creating PR content that makes the Japanese auto industry feel "personal" and gaining coverage from major media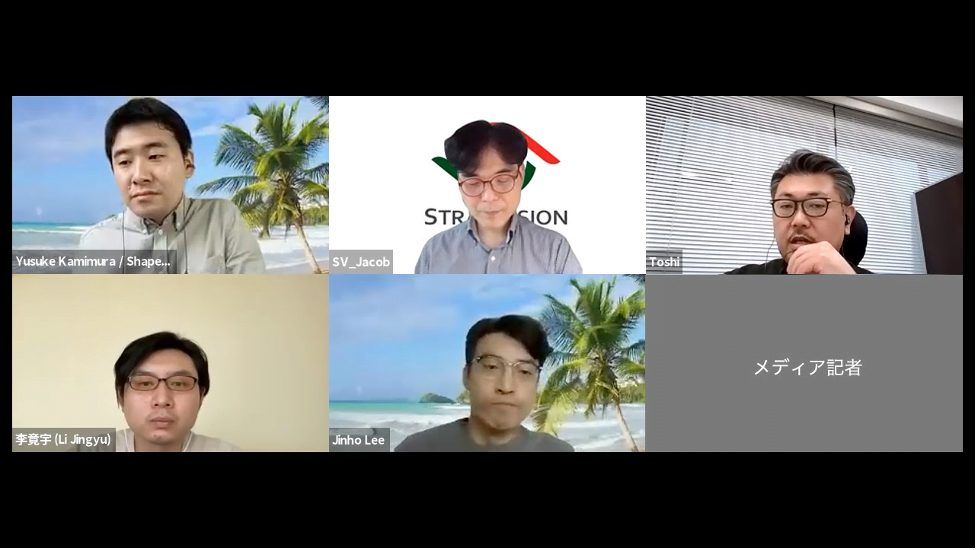 Online interview session with key media
Although StradVision's technology supports and is used in platforms adopted by a wide range of manufacturers, they have huge challenges for B2B public relations, as they couldn't provide any names of companies they collaborated with as case studies due to non-disclosure contracts. Hence, our ShapeWin media team had to develop media pitch angles using only StradVision's technology aspects as well as their their impressive corporate behaviors. Through press releases and media pitches, ShapeWin highlighted the impact of StradVision's technology in the Japanese automotive industry.
When Toshihiro Sato, a specialist in the automotive electronics sector, was appointed GM of the Japan office, ShapeWin pitched an interview with automotive tech media to convey the company's sales strategy and message to the Japanese market. The angles that worked well were information of local projects that have already been underway in Japan, unveiled development roadmap, and new technologies that had not yet been reported in Japan. For instance, autonomous vehicles tend to have high prices due to extending software development or electronics, so cost reduction is a significant issue. The story angle highlighted that this cost issue could be solved by StradVision's new cutting edge technology, pseudo-LiDAR with monocular camera support. This pitch attracted the attention of a journalist at Nikkei newspaper.
As a result, within three months of the start of PR activities in Japan, StradVision had been covered by the Nikkei news, Japan's top business newspaper. In addition, Nikkei Automotive, a member of the Nikkei Group, and ASCII.jp, a tech media outlet, also published interviews with them.
The influence of the coverage in Nikkei Group media was enormous, and after that, StradVision was able to achieve coverage and contributions one after another in TechCrunch Japan, Electronic Device Industry News, Autonomous Driving Lab, ASCII.jp, i-engineer, etc. In order to attract Japanese customers with their keen technical capabilities, ShapeWin also pitched highlights regarding their intellectual properties and team building aspects.
Lee commented on ShapeWin's successful strategy:
"StradVision is a B2B company and aims for communication activities that support the sales team. ShapeWin achieved immediate results by securing coverage in Japanese automobile and IT industry magazines and major economic magazines. StradVision's Japan team evaluated that this support greatly improved our corporate awareness in the industry."
"I would like to recommend ShapeWin to IT companies who want to enter the Japanese market or improve their company and product awareness and industry leadership in Japan. ShapeWin is a passionate partner providing professional and dedicated support."
Sample media coverage ShapeWin obtained
*Japanese language articles only
About StradVision, Inc.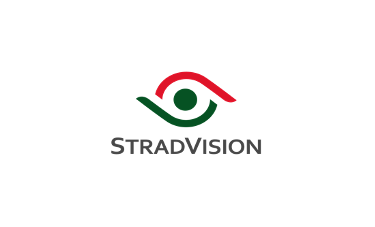 Founded in 2014, StradVision is an automotive industry pioneer in AI-based vision processing technology for Advanced Driver Assistance Systems (ADAS). The company is accelerating the advent of fully autonomous vehicles by making ADAS features available at a fraction of the market cost compared with competitors. StradVision's software is being deployed in 8.8 million vehicles worldwide and is serviced by their over 200 employees in Seoul, San Jose, Tokyo, and Munich. The company received the 2020 Autonomous Vehicle Technology ACES Award in Autonomy (Software Category). StradVision's software is certified to the ISO 9001:2015 international standard.
Representative: CEO / Ph.D & CFA Junhwan Kim
Korea HQ: 3Fl. 464, Gangnam-daero, Gangnam-gu, Seoul, 06123, Republic of Korea
U.S. HQ: 3003 N 1st St #319, San Jose CA 95134, USA
Location: Korea, U.S., China, Germany, Japan